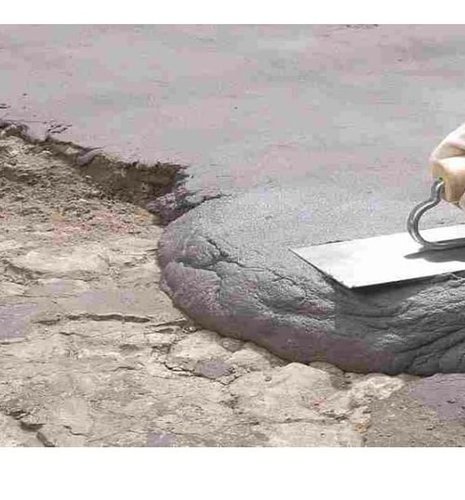 EPmortar ER
Product Description
EPmortar ER:-
Application Area
• For fast and emergency resin statement of concrete.
• For bedding, jointing, profiling of concrete, repair of
damaged concrete in precast units.
• Jointing between precast units.
• Repair of stair treads, fixing tiles.
• Cladding, repairs to kerbs, man hole covers, door and
window frames etc.
Pack size :
5KG SET
Advantages
• Durable - Stronger than concrete. Highly chemical and oil resistant. Excellent bond strength.
• Ease of application - Mix resin and hardener in any proportion as required. No primer is required.
• Quick - Finish job operation in 2 - 3 hours.
• Versatile - Can be poured, trowelled, filled with coarse aggregates. Will cure in dry, wet, damp, and under water conditions. Can be used at down to 0°C or up to 60°C.
Properties
Compressive Strength : 1day- 72N/mm2 • 7day - 78N/mm2
Products
Consistency
Hardener Resin Ratio by wt
Flexure Strength at 7day N/mm²
Tensile Strength at 7day N/mm²










EPMORTAR RE
Trowellable
1:4'
25
12
Pourable
1:3'
Flowable
1:2'
Contact Us
Pearl Plaza complex, Second Floor, B/h G.T Sheth School, 150 Ft Ring Road, Near KKV hall, Rajkot, Gujarat, 360005, India
Phone :91-281-2576664