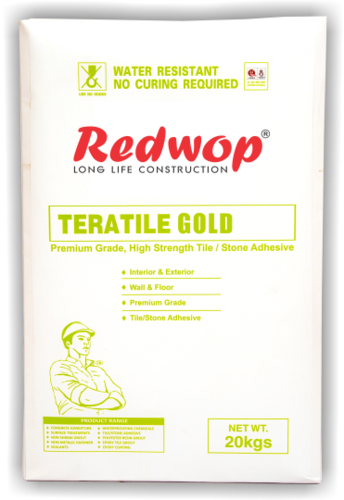 Water Reducer for Concrete
Product Description
It is an ideal product for building roofs, terrace, RCC structure and cooling towers. We have become a dominant player in the market of offering our clients Water Reducer for Concrete. It is an admixture for concrete, which is added in order to reduce the water content in a mixture of cement or concrete. As less water is required for the concrete mixture to remain workable, this admixture will increase the concrete strength. Water Reducer for Concrete can be used for flat as well as sloping roofs.
Features:
Reduces the water content
Decreases concrete porosity
Increases the workability

Water Reducer for Concrete :

APPLICATION PROCEDURE
TERATILE MP should be mixed with water in the ratio of 3:1 by volume or 4:1 by weight. While mixing, add powder to the water to avoid lump formation. A slow speed drill fitted with a suitable mixing Paddle is recommended for mixing. Hand Mixing may also be resorted to if small quantities are mixed.
POLYMIX
To increase bonding strength polymix is adding 25kg. GP and MP 2.5 Litter for External & Height tile application.
Contact Us
Pearl Plaza complex, Second Floor, B/h G.T Sheth School, 150 Ft Ring Road, Near KKV hall, Rajkot, Gujarat, 360005, India
Phone :91-281-2576664